Favorite Nudist Stories
Heard Around the Campfire
More Stories
---
Camp Song: "Fig Leaves Belong On The Trees"
By Roy Benowitz - A.S.C.A..P
Roy Benowitz (1924-2003) was a long time member of Elysium Fields. He was also one of the original Charter members of SCNA and was best known for his irreverent humor and love of puns.

Probably less known was that he was an accomplished pianist and played professionally everywhere from resort clubs in the Catskills to concert orchestras. He played all over North America and in the Caribbean. He composed scores for television, movies and the theatre for over four decades, and several of his songs, Café Frisco, At the Stroke of Midnight, and American Tradition, were modest hits in the 1950's.

His piano and organ playing for the Mr. and Ms. Nude USA pageants were a fixture at Treehouse (now Deer Park Nudist Resort) for many years.

A lifelong nudist, Roy dedicated one of his favorite compositions, Fig Leaves Belong on the Trees, to SCNA last year before he died. We reproduce it here in his memory.
---
The Lyrics:
Adam and Eve they Started it all
Living a life of ease
Till the fruit of knowledge it caused their fall
And Fig Leaves belong on the trees.
First we started to go camping secretly, and
In Nineteen thirty-two we organized.
Fig leaves belong on the trees!
We organized from coast-to-coast
from Altantic to Pacific
Though this is no idel boast
Everything is terrific
public acceptance is our role, if you please,
Help us achieve our goal
as Fig Leaves belong on the trees.
Fig Leaves belong on the trees!
---
Click on each image to display full-page of the sheet music:
1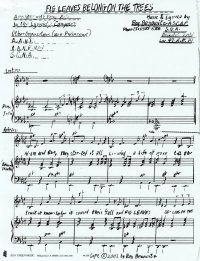 2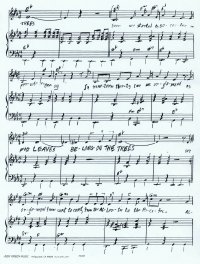 3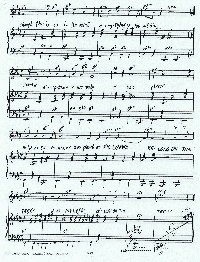 For Acrobat (PDF) version of entire song (all 3 pages), click here (3 pages=550k).
© Copyright 2002 Music and Lyrics by Roy Benowitz Los Angeles CA All Rights Reserved
---