Heard Around the Campfire
Famous and Funny Nudist Stories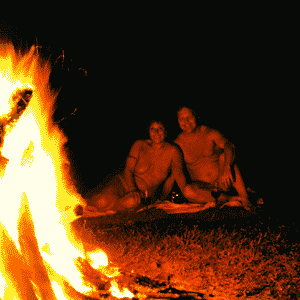 Over the years we have all heard outrageous and funny stories about nudists. These stories are passed along, usually at conventions or Gatherings, and more often than not, late in the evening while sharing a warm fire, a warm drink, and maybe even a marshmallow or two.
The Southern California Naturist Association is collecting these stories, so that they remain available for future generations to share and delight.
We welcome any stories you may wish to contribute to our efforts.